See what some of our amazing guests have been saying about the tour and the guides :)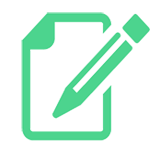 Go ahead and reserve your spot today on a free walking tour of Quito!

Join us on an adventure in Old Town Quito, get to see Colonial Quito through the eyes of a local!
Sign up for a Free Walking Tour!
We ask that you sign up so that we can save you a spot! We still have a limited walk-in basis :)
Reserve Your Spot Now
About the Free Walking Tour
Come Join us on a free walking tour and get to know the History of Quito and Ecuador, see the main plazas in Old Town Quito (and maybe even our president), the inside of one of our amazing colonial churches, and a colonial workshop in La Ronda.

See for yourself why UNESCO named Quito the first world heritage site, and all of this guided in a fun and interactive setting, by English speaking Ecuadorians!

Tours are held Monday through Saturday!
Reviews from our Guests
We found out about the Free Walking Tour Ecuador from our hostel, Community Hostel, as we arrived to Quito and it couldn't be a better introduction to this beautiful city!
I generally do the free walking tours in most cities when I'm travelling, and Ovi's was definitely one of the most fun. His tour is a really great way to get to know the city, learn about Ecuador's history, and taste some local food and sweets. Ovi is a fun & friendly guy with a lot of energy, and he really makes you feel at home and comfortable straight away. I would really recommend doing this tour in Quito, and I might even do it again while I'm here!
Where to Meet
All tours start at Community Hostel
Pedro Fermin Cevallos N6-78, Quito, Ecuador

New meeting point at Plaza Foch only at 10:00 am, please be there 10 minutes in advance.
Starting points
Morning tour:
Gather at 10:20 am
Tour starts at 10:30 am
Afternoon tour:
Gather at 2:20pm
Tour starts at 2:30 pm
Rain or Shine!
Tours are Monday through Saturday!
What to Bring
Your Camera!
Rain Jacket
Warm Layer (i.e. Fleece)
Sunscreen
(Quito can have all 4 seasons in one day so be prepared for change of weather)
Tips for your guide :)